Our Care Plan
Here you can follow the Kokua Care plan so you know exactly what to expect, from the initial meeting of our top quality Care Coordinators through evaluation of our caregiver's performance. Kokua Care values 'Aloha' and that's what you can always expect from our Hawaii caregivers.

Step 2 – Consultation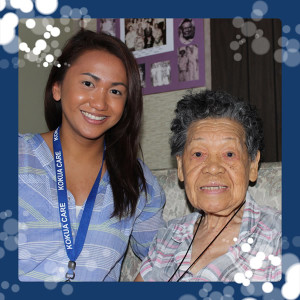 During this initial meeting, the needs and requirements of the client, the overall home situation, and the client's general health and condition are identified. A safety evaluation of the home is also made, identifying any significant concerns that should be remedied for the sake of the client and KOKUA CARE staff.
The Client Manager then explains the in-home personal assistance services and suggests a care plan and reviews this plan in detail with the client and family members. Most often, the discussion results in a mutually acceptable, written care plan.